FIFTH NATIONAL ACCOUNTABLE CARE ORGANIZATION (ACO) SUMMIT

June 18 - 20, 2014
ATTEND ONSITE
Hyatt Regency on Capitol Hill
Hill, Washington, DC


WEBCAST PARTICIPATION
In your own office or home live via the Internet with 24/7 access for six months


KEYNOTE SPEAKERS

Sean Cavanaugh
Deputy Administrator and Director, Center for Medicare, Centers for Medicare and Medicaid Services; Former Director of Health Care Finance, United Hospital Fund, Former Staff, Ways and Means Health Subcommittee, US House of Representatives, Baltimore, MD

Michael Leavitt
Founder and Chairman, Leavitt Partners, Former Governor of Utah, Former US Secretary of Health and Human Services, Salt Lake City, UT

John Pilotte, MHS
Director, Performance-Based Payment Policy Group, Center for Medicare, Centers for Medicare and Medicaid Services, Baltimore, MD

Alice M. Rivlin, PhD
Leonard D. Schaeffer Chair in Health Policy Studies and Director, Engelberg Center for Health Care Reform, Brookings Institution, Visiting Professor, Public Policy Institute, Georgetown University, Founding Director, Congressional Budget Office, Former Director, Office of Management and Budget, Former Vice Chair, Federal Reserve, Washington, DC

Leonard D. Schaeffer
Senior Advisor, TPG Capital, Judge Robert Maclay Widney Chair, USC, Founding Chairman and CEO, WellPoint Inc., Former Chairman and CEO, Blue Cross of California, Inc., Former Administrator, HCFA (now CMS), Former Assistant Secretary for Management and Budget, DHHS, Los Angeles, CA

Thomas A. Scully, Esq.
General Partner, Welsh, Carson, Anderson & Stowe, Senior Counsel, Alston & Bird LLP, Former Administrator, CMS, Former President and CEO, Federation of American Hospitals, Washington, DC
FEATURING THE CHANGING ENVIROMENT FOR COMMERCIAL ACOS

Samuel W. Ho, MD
Executive Vice President and Chief Medical Officer, UnitedHealthcare, President, UnitedHealthcare Clinical Services, Cypress, CA

Samuel R. Nussbaum, MD
Executive Vice President, Clinical Health Policy and Chief Medical Officer, WellPoint; Former President, Disease Management Association of America; Former Chairman, National Committee for Quality Health Care, Indianapolis, IN

Joseph M. Zubretsky
Senior Executive Vice President, National Businesses, Aetna, Former Chief Financial Officer, Aetna, Hartford, CN
PRECONFERENCE: LEGAL AND OPERATIONAL ISSUES
IN ACO DEVELOPMENT

Moderator
S. Lawrence Kocot, JD, LL M, MPA
Visiting Fellow, Engelberg Center for Health Care Reform, The Brookings Institution; Member, Epstein Becker Green; Former Senior Advisor to the Administrator, CMS, Washington, DC

Kelly A. Conroy
Chief Executive Officer, Palm Beach ACO; Co-founder and Founding Board Member, Florida Association of ACOs, West Palm Beach, FL

Francois de Brantes, MS, MBA
Executive Director, Health Care Incentives Improvement Institute, Newtown, CT

Derek DeLia, PhD
Associate Research Professor, Center for State Health Policy, Rutgers University, New Brunswick, NJ

David A. Ettinger, Esq.
Partner and Leader, Antitrust and Trade Regulation Practice Group, Honigman Miller Schwartz & Cohn, Detroit, MI

Martin Gaynor, PhD
Director, Bureau of Economics, Federal Trade Commission; E.J. Barone Chair Professor of Economics and Health Policy, Carnegie Mellon University, Washington, DC

Robert A. Gerberry, Esq.
Associate General Counsel, Summa Health, Akron, OH

Douglas A. Hastings, Esq.
Partner and Chair Emeritus, Epstein, Becker & Green; Past President, American Health Lawyers Association, Washington, DC

Ben Keith
Partner, Sidley Austin LLP, Chicago, IL

Robert F. Leibenluft, Esq.
Partner, Hogan Lovells; Former Assistant Director, Health Care, Bureau of Competition, Federal Trade Commission, Washington, DC

Gene Lindsey, MD
President and Chief Executive Officer Emeritus, Atrius Health and Harvard Vanguard Medical Associates, Wellesley, MA

Daniel McCabe, MD
Chief Executive Officer, Arizona Connected Care, Tucson, AZ

Douglas C. Ross, Esq.
Partner, Davis Wright Tremaine LLP, Former Attorney, Antitrust Division, United States Department of Justice, Seattle, WA

Joshua H. Soven, Esq.
Partner, Gibson, Dunn & Crutcher, LLP; Former Chief, Litigation I Section, Antitrust Division, Dof; Former Attorney Advisor to Chairman, FTC, Washington, DC

Paul Weygandt, MD, JD, MPH, MBA, CCS
Vice President, Physician Services, JA Thomas & Associates, Johnstown, PA
TRACK I: PERFORMANCE MEASUREMENT FOR ACCOUNTABLE CARE

Keynote
Thomas Valuck, MD, JD
Partner, Discern Health, Former Senior Vice President for Strategic Partnerships, NQF, Former Senior Advisor and Medical Officer, CMS, Baltimore, MD

Mary Barton, MD
Vice President, Performance Measurement, NCQA, Former Scientific Director, US Preventive Services Task Force (USPSTF), AHRQ, Washington, DC

Steven J. Bernstein, MD, MPH
Associate Dean for Clinical Affairs, Professor, Department of Internal Medicine, Research Scientist, Department of Health Management and Policy, Director of Quality, Faculty Group Practice, University of Michigan, Ann Arbor, MI




Jennifer Clair, MPH
Staff Vice President, Advanced Analytics and Evaluation, Health Care Analytics, WellPoint, Richmond, VA

Scott T. Hines, MD
Co-Chief Clinical Transformation Officer, Crystal Run Healthcare, Middletown, NY

Hoangmai H. Pham, MD, MPH
Acting Director, Seamless Care Models Group, Center for Medicare and Medicaid Innovation, Centers for Medicare & Medicaid Services, Washington, DC
TRACK II: INNOVATIONS IN CONTRACT AND PAYMENT INCENTIVES

Keynote
H. Scott Sarran, MD
Divisional Sr. Vice President and Chief Medical Officer, Government Programs, Healthcare Service Corporation; Former Vice President and Medical Director, University of Chicago Health System, Chicago, IL

James Fawcett
Senior Vice President, Provider Contracting and Relations, Highmark Blue Cross Blue Shield, Pittsburgh, PA

Thomas A. Raskauskas, MD, MMM, CHCQM
President and Chief Executive Office, St. Vincent's Health Partners, Inc., Bridgeport, CT

Richard Salmon, MD, PhD
National Medical Director, Performance, Measurement and Improvement, Cigna, Hartford, CT

H. Scott Sarran, MD
Divisional Sr. Vice President and Chief Medical Officer, Government Programs, Healthcare Service Corporation; Former Vice President and Medical Director, University of Chicago Health System, Chicago, IL
TRACK III: EMERGING PAYER-PROVIDER ACCOUNTABLE CARE MODELS

Keynote
Terry McGeeney, MD, MBA
Chief Medical Officer, VillageMD; Visiting Scholar, Brookings Institute, Leawood, KS

Louis S. Bezich
Chief of Staff - Executive Director-Center for Population Health, Cooper University Health System, Camden, NJ

Michael Lachenmayer, MS
Director, Strategic Alliances, AmeriHealth Administrators, Philadelphia, PA

Corbin Petro, MBA
President, ElevateHealth, Former Chief Operating Officer, Department of Medicaid, Executive Office of Health and Human Services, Commonwealth of Massachusetts, Boston, MA

Miles Snowden, MD, MPH, CEBS
Chief Medical Officer, Optum; Former Executive Vice President - Clinical Strategy, UnitedHealthcare, Atlanta, GA
TRACK IV: UNIQUE OPPORTUNITIES AND CHALLENGES
FOR PHYSICIAN-LED ACOS

Keynote
Farzad Mostashari, MSc, MD
Visiting Fellow, Engelberg Center for Health Care Reform, Brookings Institution; Former National Coordinator for HIT, DHHS, Washington, DC

Robert W. Brenner, MD, MMM
Chief Medical Officer, Summit Medical Group, Berkeley Heights, NJ

Jeff Butler, MHA
Founder, Chairman and Chief Executive Officer, Privia Health LLC, Washington, DC

Neil Calman, MD, ABFP, FAA FP
President, Chief Executive Officer and Co-founder, Institute for Family Health; Chair, Department of Family Medicine and Community Health, Icahn School of Medicine at Mount Sinai, New York, NY

Jamie Colbert, MD
Consultant for ACO Learning Network, Brookings Institution; Hospitalist, Newton-Wellesley Hospital; Instructor in Medicine, Harvard Medical School, Boston, MA

G. Alan Kurose, MD, FACP
President, Coastal Medical, Providence, RI

Hymin Zucker, MD
Chief Medical Officer, Palm Beach Accountable Care Organization, Palm Beach, FL
TRACK V: ENGAGING PATIENTS IN ACCOUNTABLE CARE

Keynote
Timothy G. Ferris, MD, MPH
Vice President Population Health Management, Partners HealthCare; Medical Director, Mass General Physicians Organization, Boston, MA

Michael J. Barry, MD
President, Informed Medical Decisions Foundation; Medical Director, John D. Stoeckle Center for Primary Care Innovation, Massachusetts General Hospital, Boston, MA

Jessica Greene, PhD, MPH
Associate Dean for Research; Professor, The George Washington University School of Nursing, Washington, DC

Lee Rucker, MSPH
Principal and Founder, Enhance Value; Senior Advisor, National Council on Patient Information and Education, Bethesda, MD
TRACK VI: CONSOLIDATION AND COMPETITION IN HEALTH ACRE MARKETS: IMPLICATIONS FOR ACOS

Keynote
Deborah L. Feinstein, Esq.
Director, Bureau of Competition, Federal Trade Commission, Washington, DC

Robert Berenson, MD
Institute Fellow, Urban Institute; Former Vice Chair, Medicare Payment Advisory Commission (MedPAC), Washington, DC

Paul B. Ginsburg, PhD
Norman Topping Chair in Medicine and Public Policy, Schaeffer Center for Health Policy and Economics, University of Southern California; Non-resident Senior Fellow, Engelberg Center for Health Care Reform, The Brookings Institution; Founder and Former President, Center for Studying Health System Change, Washington, DC

Toby G. Singer, JD
Partner, Jones Day, Washington, DC
TRACK VII: COORDINATING CARE FOR HIGH-RISK
AND VULNERABLE POPULATIONS

Keynote
Neil Calman, MD, ABFP, FAA FP
President, Chief Executive Officer and Co-founder, Institute for Family Health; Chair, Department of Family Medicine and Community Health, Icahn School of Medicine at Mount Sinai, New York, NY

Kelly Hall
Senior Vice President, Catalyze, Health Leads; Former Vice President, Network Development, Partners Community Healthcare, Boston, MA

Steve C. Montamat, MD
Medical Director, CoPartner Care Coordination, St. Luke's Health System, Boise, ID

Marcus Zachary, MS, DO
Medical Director, Quality and Population, Brown and Toland Physicians, San Francisco, CA
TRACK VIII: INNOVATIONS IN DATA MANAGEMENT

Keynote
Farzad Mostashari, MSc, MD
Visiting Fellow, Engelberg Center for Health Care Reform, Brookings Institution; Former National Coordinator for HIT, DHHS, Washington, DC

Jennifer Green
Director of Research, Civis Analytics, Washington, DC

Mark Monterastelli
HHS Entrepreneur-in-Residence, Office of the National Coordinator for Health Information Technology, U.S. Department of Health and Human Services, Washington, DC

Curt Sellke, MS
Vice President of Analytics, Indiana Health Information Exchange, Indianapolis, IN

Fred Trotter
Founder, DocGraph Journal; Co-author, Hacking Healthcare; Chief Operating Officer, Open Source Health Corporation, Houston, TX
TRACK IX: CLINICAL LEADERSHIP IN ACOS

Keynote
Mark Wagar
President, Heritage Medical System; Former President and Chief Executive Officer, Empire BlueCross BlueShield, Northridge, CA

Darshak Sanghavi, MD
Fellow and Managing Director, Engelberg Center for Health Care Reform, Brookings Institution; Associate Professor of Pediatrics, Department of Pediatrics, University of Massachusetts Medical School, Worcester, MA

Sanjay K. Shetty, MD, MBA
President, Steward Health Care Network; Associate Clinical Professor of Radiology, Tufts University School of Medicine, Boston, MA

Thomas Tsang, MD, MPH, FACP
Executive Director, Business Development and Strategy, Merck Health Solutions and Services Group, Boston, MA

John F. Vigorita, MD, MHA
Chairman of the Board, Optimus Healthcare Partners; Chairman, Board of Managers of Vista Health System IPA; Chairman of Bioethics Oversight, Atlantic Heath System; Medical Director, Mission Development, Summit, NJ
TRACK X: OPTIMIZING THE VALUE OF PHARMACEUTICALS
AND MEDICAL DEVICES

Keynote
Dan Mendelson, MPP
Chief Executive Officer and Founder, Avalere Health; Former Associate Director for Health, Office of Management and Budget, Washington, DC

Woody Eisenberg, MD, FACP
Senior Vice President, Performance Measurement and Strategic Alliances, Pharmacy Quality Alliance; Former Chief Medical Officer for Medicare and Medicaid Services, Medco, Springfield, VA

Ed Pezalla, MD, MPH
National Medical Director, Pharmacy Policy and Strategy, Aetna, Hartford, CT

Will Shrank, MD, MSHS
Senior Vice President, Chief Scientific Officer and Chief Medical Officer, Provider Innovation and Analytics, CVS Caremark; Former Director of Evaluation, Centers for Medicare and Medicaid Innovation, CMS, Washington, DC

S. Lawrence Kocot, JD, LL M, MPA
Visiting Fellow, Engelberg Center for Health Care Reform, The Brookings Institution; Member, Epstein Becker Green; Former Senior Advisor to the Administrator, CMS, Washington, DC
TRACK XI: CARING FOR AND MEETING THE NEEDS OF FRAIL
AND ELDERLY PATIENTS

Keynote
Diane E. Meier, MD, FACP
Director, Center to Advance Palliative Care, Co-Director of the Patty and Jay Baker National Palliative Care Center and Catherine Gaisman Professor of Medical Ethics, Icahn School of Medicine at Mount Sinai, New York, NY

Dorothy Deremo, RN, MSN, MHSA, FACHE
Founding President and Chief Executive Officer, Executive Emeritus, At Home Support™, Detroit, MI

Neil M. Kurtz, MD
President and Chief Executive Officer, Golden Living, Plano, TX

Christine Ritchie, MD, MSPH
Harris Fishbon Distinguished Professor in Clinical Translational Research and Aging, Division of Geriatrics, Department of Medicine, University of California San Francisco, San Francisco, CA

Michelle L. Templin
Vice President - Strategic Business Development, Managed Health Care Associates, Inc. (MHA) ACO Network, Florham Park, NJ
TRACK XII: COMMUNITY-BASED ACCOUNTABLE CARE ORGANIZATIONS

Keynote
Janet Corrigan, PhD, MBA
Distinguished Fellow, Dartmouth Institute for Health Policy & Clinical Practice; Former President and CEO, National Quality Forum, Baltimore, MD

Susan E. Birch MBA, BSN, RN
Executive Director, Colorado Department of Health Care Policy & Financing, Denver, COand CEO, National Quality Forum, Baltimore, MD

Jennifer DeCubellis, LPC
Assistant County Administrator-Health, Hennepin Health, Minneapolis, MN

Elliott S. Fisher, MD, MPH
Director, The Dartmouth Institute for Health Policy and Clinical Practice, Lebanon, NH

George Kerwin
President and Chief Executive Officer, Bellin Health, Green Bay, WI

BROCHURE NOW AVAILABLE
Click here to download the brochure.
SPONSORED BY
CO CHAIRS


Mark B. McClellan, MD, PhD
Senior Fellow and Director, Health Care Innovation and Value Initiative, The Brookings Institution, Former CMS Administrator and FDA Commissioner, Washington, DC




Elliott S. Fisher, MD, MPH
Director, The Dartmouth Institute for Health Policy and Clinical Practice, Lebanon, NH


ACO SUMMIT VISION STATEMENT
ACOs in both the public and private sector have continued to grow over the past several years, ushering in more experience and evidence on what is working and way to continue evolving accountable care models. With first year results from Pioneer ACOs and preliminary data on Medicare Shared Savings Program participant performance now available, CMS is contemplating possible policy changes and program adjustments for the next generation of Medicare ACOs. At the same time, insurers, plans and providers across the country continue to embrace innovative ACO concepts and models.

These developments are creating unique opportunities and challenges for accountable care efforts in both the public and private sectors. The Fifth Annual ACO Summit will explore issues raised by overlapping public and private accountable care initiative, highlighting some of the most pressing considerations for providers, payers, policymakers, and supporting partners in effectively implementing accountable care. The Summit will feature national leaders in the ACO movement who will identify actionable next steps in supporting the growth and sustainability of ACOs across the country.
FEATURED SESSIONS
Preconference: Legal and Operational Issues in ACO Development
The Changing Environment of Commercial ACO Arrangements
Financial, Implementation, and Policy Considerations in Advancing Accountable Care: A Roundtable with Former Medicare and Medicaid Administrators
Performance Measurement for Accountable Care
Innovations in Contract and Payment Incentives
Emerging Payer-Provider Accountable Care Models
Unique Opportunities and Challenges for Physician-Led ACOs
Engaging Patients in Accountable Care
Consolidation and Competition in Health Care Markets: Implications for ACOs
Coordinating Care for High-Risk and Vulnerable Populations
Innovations in Data Management
Clinical Leadership in ACOs
Optimizing the Value of Pharmaceuticals and Medical Devices
Caring for and Meeting the Needs of Frail and Elderly Patients
Community-Based Accountable Care Arrangements
CONTINUING EDUCATION CREDITS
Accounting Professionals: Approved for up to 16.0 NASBA CPE credits.

Physician Credits: The Summit is approved to offer 15.5 AMA PRA Category 1 Credits™.

Attorney Credits:
Approved to offer a maximum of 11.00 Hours of Pennsylvania CLE Credits.
Approved to offer a maximum of 8.75 Hours of Texas CLE Credits.
Approved to offer a maximum of 16.00 Hours of California CLE Credit.
Click here for more information.


GRANTORS
SILVER
BRONZE
ADDITIONAL
MEDIA PARTNERS
OFFERED IN SEQUENCE WITH
FOURTH NATIONAL BUNDLED PAYMENT SUMMIT
A Hybrid Conference and Internet Event
The Leading Forum on the Role of Healthcare Payment Reforms with Special Focus on Bundled Payment Approaches
Sponsored by Health Care Incentives Improvement Institute (HCI3)
June 16 - 18, 2014
Hyatt Regency on Capitol Hill
Washington, DC
www.BundledPaymentSummit.com


TUITION SCHOLARSHIPS
The ACO Summit is now offering partial and full Tuition Scholarships to qualifying representatives of local, state and federal government, consumer advocate organizations, safety net providers, academics, students and health services research organizations.
Click here for more information.



SUPPORTED BY



FOLLOW THE ACO LEARNING NETWORK ON TWITTER!
Follow the ACO Learning Network at @ACO_LN. For more information click here.
PARTICIPATION OPTIONS
TRADITIONAL ONSITE ATTENDANCE
Simply register, travel to the conference city and attend in person.

Pros: subject matter immersion; professional networking opportunities; faculty interaction


LIVE AND ARCHIVED WEBCAST ATTENDANCE
Watch the conference in live streaming video over the Internet and at your convenience at any time 24/7 for the six months following the event.

The archived conference includes speaker videos and coordinated PowerPoint presentations.

Pros: Live digital feed and 24/7 Internet access for next six months; Accessible in office, at home or anywhere worldwide with Internet access; Avoid travel expense and hassle; No time away from the office


WEBCAST INTERFACE SAMPLE

Click here for a sample stream


FOLLOW ACO SUMMIT ON


ACO SUMMIT IS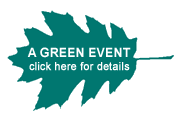 This site complies with the HONcode standard for trustworthy health information:
verify here.