SIXTH NATIONAL ACCOUNTABLE CARE ORGANIZATION (ACO) SUMMIT

June 17 - 19, 2015
ATTEND ONSITE
Hyatt Regency on Capitol Hill
Washington, DC


WEBCAST PARTICIPATION
In your own office or home live via the Internet with 24/7 access for six months


KEYNOTE SPEAKERS

John Bertko, FSA, MAAA
Chief Actuary, Covered California; Former Director, Office of Special Initiatives and Pricing, Center for Consumer Information and Insurance Oversight (CCIIO), Centers for Medicare and Medicaid Services, Sacramento, CA

Patrick Conway, MD, MSc
Deputy Administrator for Innovation and Quality, Chief Medical Officer, Director, CMMI and Director, Office of Clinical Standards and Quality, CMS, DHHS, Baltimore, MD

Delos M. "Toby" Cosgrove, MD
President and Chief Executive Officer, Cleveland Clinic, Cleveland, OH

Andrew Dreyfus
President and Chief Executive Officer, Blue Cross Blue Shield of Massachusetts, Boston, MA

Robert S. Galvin, MD, MBA
Chief Executive Officer, Equity Healthcare, Operating Partner, Blackstone, Chair, Catalyst for Payment Reform, New York, NY

Karen Ignagni, MBA
President and Chief Executive Officer, America's Health Insurance Plans, Former Director, Department of Employee Benefits, AFL-CIO, Washington, DC

Michael Leavitt
Founder and Chairman, Leavitt Partners, Former Governor of Utah, Former Secretary, US Department of Health and Human Services, Salt Lake City, UT

Thomas Malone, MD, MBA
President and Chief Executive Officer, Summa Health System, Akron, OH

Richard Merkin, MD
President and Chief Executive Officer, Heritage Medical Systems, Del Rey, CA

Robert C. Sehring
Chief Executive Officer - Central Region, OSF Healthcare System, Peoria, IL

Stephen M. Shortell, PhD, MBA, MPH
Blue Cross of California Distinguished Professor of Health Policy and Management, Dean Emeritus, School of Public Health, Professor of Organization Behavior, Haas School of Business, University of California, Berkeley, Berkeley, CA

Glenn D. Steele Jr., MD, PhD
President and Chief Executive Officer, Geisinger Health System, Former Dean, Division of Biological Sciences Division, Pritzker School of Medicine, University of Chicago, Danville, PA
TRACK KEYNOTE SPEAKERS

Larry Atkins, PhD
Executive Director, Long-Term Quality Alliance (LTQA), Former President, National Academy of Social Insurance, Washington, DC

Judy Hibbard, DrPh
Lead PAM Inventor, Insignia Health Board of Advisors, Faculty Fellow, Institute for Policy Research and Innovation and Professor Emerita, University of Oregon, Portland, OR

Norman B. Kahn Jr., MD
Executive Vice President and Chief Executive Officer, Council of Medical Specialty Societies, Former Vice President, Science and Education, American Academy of Family Physicians, Chicago, IL

S. Lawrence Kocot, JD, LLM, MPA
Visiting Fellow, Economic Studies, The Brookings Institution, Principal and National Leader, Center for Healthcare Regulatory Insight, KPMG, Former Senior Advisor to the Administrator, CMS, Washington, DC

William E. Kramer, MBA
Executive Director for National Health Policy, Pacific Business Group on Health, San Francisco, CA

Terry McGeeney, MD, MBA, FAAFP
President, Care Accountability, Inc., Visiting Scholar, Brookings Institute, Kansas City, MO

Farzad Mostashari, MD
Founder and Chief Executive Officer, Aledade, Inc., Former Visiting Fellow, Center for Health Policy, Brookings Institution, Former Nat'l HIT Coordinator, US DHHS, Washington, DC

David B. Muhlestein, PhD, JD
Senior Director of Research and Development, Leavitt Partners, LLC, Salt Lake City, UT

Marci Nielsen, PhD, MPH
Chief Executive Officer, Patient-Centered Primary Care Collaborative, Former Vice Chancellor for Public Affairs and Associate Professor, University of Kansas School of Medicine, Washington, DC

Thomas Valuck, MD, JD
Partner, Discern Health, Former Senior Vice President for Strategic Partnerships, National Quality Forum, Former Senior Advisor and Medical Officer, CMS, Baltimore, MD

Greger J. Vigen, MBA, FSA, MAAA
Independent Consulting Actuary, Co-Author, Measurement of Healthcare Quality and Efficiency: Resources for Healthcare, Professionals and Opportunities During Transformation: Moving To Health Care 2.0, Los Angeles, CA
FEATURED FACULTY

D. Clay Ackerly, MD, MSc
Chief Clinical Officer, naviHealth, Inc., Former Associate Medical Director, Population Health and Continuing Care, Partners HealthCare, Boston, MA

Robert F. Atlas, MBA
President, EBG Advisors, Inc., Medicaid Consultant, North Carolina DHHS, Washington, DC

Thomas H. Auer, MD, MHA
Chief Executive Officer, Bon Secours Medical Group, Richmond, VA

Peter Basch, MD
Medical Director, Ambulatory EHR and Health IT Policy, MedStar Health, Visiting Scholar in Health IT Policy, The Brookings Institution, Washington, DC

Steven J. Bernstein, MD, MPH
Associate Dean for Clinical Affairs, Professor, Department of Internal Medicine, Research Scientist, Department of Health Management and Policy, Director of Quality, University of Michigan Medical Group, University of Michigan, Ann Arbor, MI

Kim Brandt, JD
Chief Oversight Counsel, U.S. Senate Finance Committee, Majority Staff, Washington, DC

Julie Brill, JD
Commissioner, FTC, Former Senior Deputy AG, North Carolina Department of Justice, Former Assistant AG for Consumer Protection and Antitrust, Vermont, Washington, DC

Marni Bussell, PMP
State Innovation Model (SIM) Project Director, Iowa Medicaid Enterprise, Iowa Department of Human Services, Des Moines, IA

Angela Carmichael, MBA, RHIA, CDIP, CCS, CCS-P
AHIMA-Approved ICD-10 CM/PCS Trainer, Health Information Management, Director, J.A. Thomas & Associates/Nuance Communications, Inc., Atlanta, GA

Stephen Cha, MD
Acting Director, State Innovations Group, Center for Medicare and Medicaid Innovation; Chief Medical Officer, Center on Medicaid and CHIP Services, Baltimore, MD

Michael E. Chernew, PhD
Leonard D. Schaeffer Professor of Health Care Policy, Director of the Healthcare Markets and Regulation (HMR) Lab, Department of Health Care Policy, Harvard Medical School, Boston, MA

Jamie Colbert, MD
Consultant, ACO Learning Network, Brookings Institution, Hospitalist, Newton-Wellesley Hospital, Instructor in Medicine, Harvard Medical School, Boston, MA

Jon Darer, MD, MPH
Chief Innovation Officer, Division of Clinical Innovation, Clinical Director, Clinical Decision Intelligence System, Geisinger Health System, Danville, PA

Derek DeLia, PhD
Associate Research Professor, Center for State Health Policy, Rutgers University, New Brunswick, NJ

Daniel Durand, MD
Director of Accountable Care, Johns Hopkins HealthCare LLC., Former Vice President, Specialty Health, Strategy and Health Plan, Evolent Health, Washington, DC

D. Keith Fernandez, MD
President & Physician-in-Chief, Memorial Hermann Physician Network; Chief Medical Officer, Memorial Hermann ACO, Houston, TX

John Friend, JD
Founding and Managing Member, Value Stream Partners, LLC, Former CEO/Executive Director, Arizona Connected Care, LLC, Tucson, AZ

Joseph Gifford, MD
Chief Executive, Accountable Care, Providence-Swedish Heath Alliance, Seattle, WA

Dana Gilbert
Chief Operating Officer, Advocate Physician Partners, Chicago, IL

William A. Hensel, MD
Member, Triad HealthCare Network Operating Committee; Director, Cone Health Family, Medicine Residency Program; Professor, Department of Family Medicine, University of North Carolina School of Medicine, Greensboro, NC

Michael G. Hunt, DO, FACOP, FAAP, MMI
Chief Medical Officer and Chief Medical Information Officer, St. Vincent's Health Partners, Inc., Bridgeport, CT

Simone Karp, RPh
Executive Vice President, Business Development, CECity.com, Inc., Homestead, PA

Bill Lape, MBA
Chief Executive Officer, R&Q Healthcare Interests, Chicago, IL

Kevin Larsen, MD, FACP
Medical Director, Meaningful Use, Office of the National Coordinator of Health IT, Associate Professor of Internal Medicine, University of Minnesota, Washington, DC

Robert F. Leibenluft, Esq.
Partner, Hogan Lovells, Former Assistant Director, Health Care, Bureau of Competition, Federal Trade Commission, Washington, DC

Cheryl Lulias, MPA
President and Executive Director, Medical Home Network, President and CEO, MHN ACO, LLC, Chicago, IL

Karson Mahler, JD
Policy Analyst, Office of Policy, Office of the National Coordinator for Health Information Technology, Washington, DC

Kristen Miranda
Senior Vice President, Strategic Partnerships and Innovation, Blue Shield of California; Former Director, Provider/Plan Interface, WellPoint, Inc., Sacramento, CA

David Morales
Executive Vice President and Chief Strategy Officer, Steward Health Care, Lynn, MA

Doug Pace
Executive Director, Advancing Excellence in Long Term Care Collaborative, Former Executive Director, Long-Term Quality Alliance, Washington, DC

Jose F. Peña, MD
Chief Executive Officer and Chief Medical Director, Rio Grande Valley ACO Health Providers, Donna, TX

Terri L. Postma, MD, CHCQM
Medical Officer, Performance-Based Payment Policy Group, Center for Medicare, Centers for Medicare & Medicaid Services (CMS), Baltimore, MD

Vanessa Pratomo, MD, MPH
Medical Director of ACO Quality Improvement and Chronic Care Management, The Care Management Company of Montefiore Medical Center, Brooklyn, NY

Joel J. Reich, MD, MMM
Senior Vice President for Medical Affairs and Chief Medical Officer, Eastern Connecticut Health Network, Hartford, CT

Christine S. Ritchie, MD, MSPH
Professor of Medicine, Harris Fishbon Distinguished Professor in Clinical Translational Research and Aging, Division of Geriatrics, UCSF, San Francisco, CA

Vicki Robinson, Esq.
Senior Counselor for Policy, Office of the Inspector General (OIG), United States Department of Health and Human Services, Washington, DC

Iyah Romm
Policy Director for System Performance and Strategic Investment, Massachusetts Health Policy Commission, Former Director of Policy, Health Planning and Strategic Development, Massachusetts Department of Public Health, Somerville, MA

Douglas C. Ross, Esq.
Partner, Davis Wright Tremaine LLP, Former Attorney, Antitrust Division, United States Department of Justice, Seattle, WA

Matt Salo
Executive Director, National Association of Medicaid Directors (NAMD), Washington, DC

Lewis G. Sandy, MD, FACP
Senior Vice President, Clinical Advancement, UnitedHealth Group, Senior Fellow, School of Public Health, Department of Health Policy and Management, University of Minnesota, Minnetonka, MN

H. Scott Sarran, MD, MM
Divisional Senior Vice President and Chief Medical Officer, Government Programs, Health Care Service Corporation, Former Chief Medical Officer, Blue Cross Blue Shield of Illinois, Chicago, IL

Charles E. Saunders, MD
Chief Executive Officer, Healthagen, an Aetna company, Former Executive in Residence, Warburg Pincus, Former Chief Medical Officer, Healtheon/WebMD, San Francisco, CA

Mark Savage, JD
Director of Health Information Technology Policy and Programs, National Partnership for Women & Families, Former Senior Attorney, Consumers Union, Washington, DC

Christina Severin, MPH
President and Chief Executive Officer, Beth Israel Deaconess Care Organization, Former President, Network Health, a Tufts Health Plan subsidiary, Boston, MA

Dermot Shorten, MA
Vice President, Strategy and Ventures, Quest Diagnostics, Former Vice President, Operations Practice, Booz and Company, Madison, NJ

Eliza (Pippa) Shulman DO, MPH
Chief of Geriatric Programs, Harvard Vanguard Medical Associates, Boston, MA

Janice Singer, MA, MPH
Vice President, Programs and Operation, Massachusetts Health Quality Partners, Former Director of Managed Care Programs, Massachusetts Medicaid Program, Watertown, MA

Gregory Spencer, MD, FACP
Chief Medical Officer and Chief Medical Information Officer, Crystal Run Healthcare, Middletown, NY

Michael Taggart, FSA
Actuary, Standard & Poors Indices, President, Empyrean Benefit Solutions, Inc., Houston, TX



Kelly Taylor, RN, MSN, CCM
ACO Director of Quality & Care Management, Mercy ACO, Des Moines, IA

Mary F. Temm, DSc, MHSA
President, Temm & Associates, Inc., Phoenix, AZ

Troy Trygstad, PharmD, MBA, PhD
Director of the Network Pharmacist Program and Pharmacy Projects, Community Care of North Carolina, Chapel Hill, NC

Patrick Twomey, MD
Chief Medical Officer, Essentia Health, Duluth, MN

Robert M. Wah, MD
President, American Medical Association, Global Chief Medical Officer, Computer Sciences Corporation, Former First Deputy National Coordinator, Office of the National Coordinator for Health Information Technology, HHS, McLean, VA

Ron Walters, MD, MBA, MS
Associate Vice President of Clinical Operations and Informatics, Professor of Clinical Medicine, Non-Tenured, Department of Breast Medical Oncology, Division of Cancer Medicine, Medical Director, Managed Care Programs, The University of Texas MD Anderson Cancer Center, Houston, TX

W. Douglas Weaver, MD
VP and System Medical Director, Heart and Vascular Services, Henry Ford Health System; Past President, American College of Cardiology, Detroit, MI

Marcus Zachary, DO
Vice President/Senior Medical Director of Population Health and Quality, Brown and Toland Medical Group, Former Lead Physician Informaticist/EHR Physician Champion, Dignity Health, San Francisco, CA

CO CHAIRS


Mark McClellan, MD, PhD
Senior Fellow in Economic Studies and Director, Initiatives on Value and Innovation in Health Care, The Brookings Institution, Former CMS Administrator and FDA Commissioner, Washington, DC




Elliott S. Fisher, MD, MPH
Director, Dartmouth Institute for Health Policy and Clinical Practice, John E Wennberg Distinguished Professor of Health Policy, Medicine and Community and Family Medicine, Geisel School of Medicine at Dartmouth, Co-Director, Dartmouth Atlas of Health Care, Lebanon, NH


EXHIBITORS
SILVER
BRONZE
FEATURING PRECONFERENCE
Legal and Operational Issues in ACO Development
KEYNOTE PRESENTATIONS
US Department of Health and Human Services Perspective on Payment Reform
Aligning Goals on Payment Reform
Future Directions for Transforming Health Care Delivery through ACOs
ACO Next Steps: Proposed Rule and Beyond
AND TRACKS
Track 1: Quality Improvement and Measurement
Track 2: Commercial ACO Innovation and Growth
Track 3: Variation and Financial Performance Metrics
Track 4: Employer-Led Accountable Care Innovations
Track 5: State Innovations in Accountable Care
Track 6: Strategies for Managing Vulnerable Populations
Track 7: Data Management/Health IT Issues
Track 8: Opportunities to Maximize the Value of Supply Chain Innovation
Track 9: Specialty Care Challenges and Approaches
Track 10: Advancing Primary Care and Delivery Design
Track 11: Clinical Leadership and Engagement
Track 12: Patient Engagement
MEDIA PARTNERS
CONTINUING EDUCATION CREDITS
Physicians: The Summit is approved to offer 13.5 AMA PRA Category 1 Credits™.

Accounting Professionals: Approved for up to 15.75 NASBA CPE credits.

Click here for more information.


TUITION SCHOLARSHIPS
The ACO Summit is now offering partial and full Tuition Scholarships to qualifying representatives of local, state and federal government, consumer advocate organizations, safety net providers, academics, students and health services research organizations.
Click here for more information.



SUPPORTED BY



FOLLOW ACO SUMMIT ON


ACO SUMMIT IS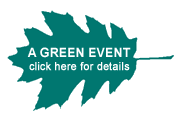 PARTICIPATION OPTIONS
TRADITIONAL ONSITE ATTENDANCE
Simply register, travel to the conference city and attend in person.

Pros: subject matter immersion; professional networking opportunities; faculty interaction


LIVE AND ARCHIVED WEBCAST ATTENDANCE
Watch the conference in live streaming video over the Internet and at your convenience at any time 24/7 for the six months following the event.

The archived conference includes speaker videos and coordinated PowerPoint presentations.

Pros: Live digital feed and 24/7 Internet access for next six months; Accessible in office, at home or anywhere worldwide with Internet access; Avoid travel expense and hassle; No time away from the office


WEBCAST INTERFACE SAMPLE

Click here for a sample stream


THE 2014 ACO SUMMIT CONTENT IS NOW AVAILABLE IN VARIOUS POST CONFERENCE FORMATS
The 2014 ACO Summit conference content is now available in a variety of formats.

You may purchase the Summit streaming content in the following formats: Flash Drive or online archive (6 months). You may also purchase individual presentations in an online archive (6 months) format.

YOU CAN PURCHASE JUST THE 2014 ACO SUMMIT CONTENT AS FOLLOWS:

Online Archive of 2014 ACO Summit Presentations today!
Complete conference: $595
Order Now

Flash Drive of 2014 ACO Summit Presentations today!
$595
Order Now


FINALLY YOU MAY PURCHASE 2014 ACO SUMMIT INDIVIDUAL PRESENTATIONS:


Click here to purchase individual presentations for $59.95 in online archive format (6 months of access - 24/7).


This site complies with the HONcode standard for trustworthy health information:
verify here.